TEUP GmbH
Technische Entwicklung und Produktions GmbH is creating custom-made solutions in the automation sector.

COPA-DATA GMBH
An innovation leader for industrial automation software that includes solutions for HMI, SCADA, Dynamic Production Reporting and integrated PLC Systems.

BECKHOFF D.O.O.
Equipment and solutions suitable for various industrial applications based on the concept of the soft PLC system.

EXOR ETI D.O.O.
Innovative software and hardware solutions for industrial digitalization. Their products from world-leading brands are customized according to client demands and offer connectivity of complex systems in production plants, smart buildings, urban areas and the energy sector.

ABB D.O.O.
Producing power plant and industry equipment along with automatization and robotics systems.

Prozesstechnik Kropf
Medium sized company specialized in industrial automation along with processing and visualization of data.

Schneider Electric
One of the leading supplier for power, signal and data transfer technologies for industry and infrastructure.

SIEMENS D.O.O.
One of the world's leading manufacturers of equipment for automation and process control.

TELMAK D.O.O.
Distributor of Schneider Electric, one of the leading solution provider for power, signal and data transmission in the industry.

IMI INTERNATIONAL D.O.O.
A world leader in motion and fluid control technologies.

Endress + Hauser Group
Globally operating process and laboratory instrumentation and automation supplier.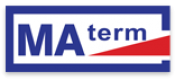 MATERM D.O.O.
Production of temperature sensors and sales of measurement and control equipment.

JAKLIČ D.O.O.
Manufacturing of stainless steel equipment used in food, chemical and pharmaceutical industry as well as consumer goods.